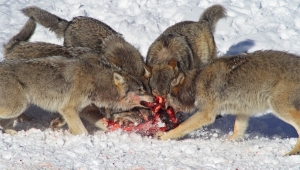 After all the kerfuffle about the world ending on May 21st, many people discredited crispy lettuce-faced Harold Camping – the part-time evangelist and full-time crack smoker. Although for most of us the world didn't come to an abrupt halt five months ago, Camping is now claiming that Judgement Day is tomorrow. Again.
How many people are stocking up on canned goods and twinkies? Probably even less than last time. There's a crucial difference in the addled mind of a serious bible thumper between the Rapture and the End of The World. During the rapture, Camping became ill. Presumably he's going to pop his clogs and shuffle off the mortal part of his rusty coil.
Me, I don't see any brimstone and horns in my future, but I decided to check on Harold's reasoning. The dates of the end of history are all geared around his interpretation of the bible. I take a look at the bible, and call me a heretic, but I see the tall tales of some bronze-age goat-herders. And I don't mean any disrespect to goat herders. All I'm saying is that I tell my kids the story about Peter and the Wolf, and think that Harold's third stab at ending history on a given date is probably another steaming pile of wolf excrement.
Of course, when I tell the story, the Wolf shows up on the third shout, so maybe I should start going to Las Vegas, have my first drink in 122 days and party like it's Y2K time again – a great time to make money by fearmongering insecure IT system managers. It's May 21st all over again.