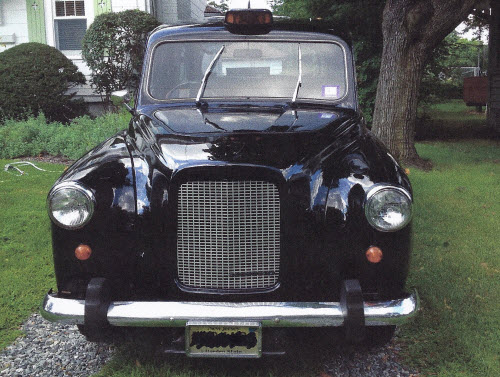 I miss my old black cab, so when Tess got in touch saying that she is parting with her pristine 1984 London Black Cab, my ears pricked up and my palms got sweaty. I spoke to Tess on the phone last night, and here's what I gleaned about the vehicle.
Tess imported the car herself in 1989, which means it only had about four years on the streets of England. If I'm not mistaken, it looks like a 1984 FX4. This is good news – it means it's not the Carbodies FX4R with the Rover engine. Sorry British engineering, but I much prefer the LTI. That said, I don't see the indicator on the steering column, and some of switches on the dash aren't rocker switches.
It looks like it has been fully restored – and it has spent much time being bought up to spec. It has been repainted, and then repainted again to make it perfect. The interior looks nice, and apparently while it has a newer upholstered seat for the driver, the original seat conveys too.
Here's what Tess has to say about it:
1984 London Cab
Austin
Diesel
Very rarely used – in Mint condition
Well maintained for 23 years by Coachworks on Kinderkamack Rd. in River Edge, NJ. Coachworks specializes in auto services for Rolls Royce and Bentley cars.
Touring car white walls
Beautiful paint job
New upholstered driver's seat (original black leather seat – poor condition but we have it)
Pull down rear area seats
Retro fitted Rolls Royce back seat safety belts
Suicide doors
Working pull up windows
Purchased in York, England and shipped from South Hampton in 1989
Complete US papers and registration
If you're interested in taking a look, you can contact Tess at 201 445 7302. If I were in New Jersey, I would have bought it by now – it looks like no expense has been spared. Here are the photos I have.