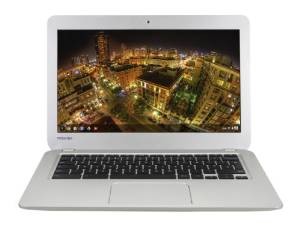 My mum is not really a little old lady in my eyes, now that I'm a middle-aged man. She is still in her 60s having survived the 1960s, and after working on the same laptop for seven years, it's time to get an upgrade. Not to my mum, to her machine.
What do older people like in a laptop?
My mum turned 30 in an age without personal computing. In a way, I'm projecting my own expectations and wrapping them with her description of what she wants here. She's a casual internet user.
Simplicity. Who doesn't want simplicity? Well a few decades ago I thought computers were fun, and learning how to tweak and optimize them was a useful thing to spend time on. Now I just want to drive them and keep the bonnet down. This is making me lean towards a Chromebook
Size. Her last laptop had a 14″ screen, and with the challenges of varifocals, I'm going to say that bigger is better, although screen size is a big driver of price.
Keys. Yes, my mum still types text messages without predictive text on her cell phone. So it's truly a miracle when I get a long message as it has probably taken her an hour. That said, fiddling around with a tablet is probably not for her. She likes to type. She's proficient at typing.
Familiarity. Who likes learning stuff just for the sake of it? Well, I do. But I think my mum has used Windows for a long time, and I don't fancy being the on-call support for her learning something that isn't intuitive and laden with familiar metaphors. I moved to Windows 8.1 a few days ago, and it was a pain in the everywhere. If I could get a new computer with Windows Vista on it, I would.
Value. I made the mistake of walking into Best Buy the other day and telling the salesperson that I wasn't bothered about cost, I just wanted something for myself that would last a long time. Under demanding conditions. My mum just wants something that will sit in her house and get opened a few times a week for her to browse photos of the grandchildren, send some emails and do online banking.
Skype. Since she has remote grandchildren, the occasional ability to do some kind of online video calls would be useful. This is pretty key as in moving to a ChromeBook, Skype isn't supported initially. But apparently it's possible to run skype and many other Android apps on one with a little effort.
Something you can buy from John Lewis. I'm not sure what this brand devotion is about – it certainly predates my tendency for online disintermediation (I want to buy it from an online marketplace like Amazon)
So there we have it – this is what we need:
An entry level Chromebook with a 14+ inch screen for under two fiddy pounds.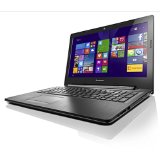 So there are a few out there, some of which are just under 14″ at 13.3″ screens – hopefully close enough.
Toshiba 13.3″ Celeron 2GB RAM, 16GB SSD for under

£

230. (model I'm looking at is PLM01E-004007EN.) This is only about nine quid more expensive than the equivalent at Amazon.co.uk.
HP 14″ Nvidia Tegra 2GB RAM, 16 GB Flash for under

£

230. This is a similar spec and has a slightly larger screen. This is a similar price to the same chromebook on Amazon.
But why John Lewis?
They claim to give a 2 year guarantee on every laptop, and of course will want to upsell tech support and maintenance plans. And you can go in and try the keyboards – pretty important when you're typing. And they let you prod them in store.
So it sounds simple, right? The only challenge is that for the same money or less you can get a 15″ laptop with Windows 8.1:
Lenovo G50-30 4GB RAM Intel Celeron 500GB HDD – for under

£

230. This is really quite a deal. But not as much as a deal for the same laptop on Amazon which is on sale for

£18

0. This Lenovo boasts accu-type keys on its keyboard – I'm not sure what that means. My mum is very deft with her hands, so this might not be a factor. It's about 2.5kg vs the Chromebooks approximately 1.5kg. the battery lasts half as long as the Chromebook batteries. And it can do a whole bunch of things that my mum doesn't want to do. Which could detract from the simplicity that was one of our motivating factors.
What about the Acer Aspire ES1 4GB 1TB HDD with Windows 8.1 – for less than 200 quid? It's got the same 15.6″ screen, the Intel Celeron dual core processor and you can get it from Curry's. Curry's will tell you it can get 7 hours of life from the batteries, where other reviews quote 5 hours. Still – it shows there's choice in the 200 pound range.
So how to decide on Laptop vs Chromebook for an OAP?
I would personally like to see my mum try the different ones out in store. I think it's going to come down to size and keyboard. While the Chromebook will spring to life and hopefully require less support and maintenance from yours truly, I can see the conventional laptop winning out.
So tomorrow we go testing in store!