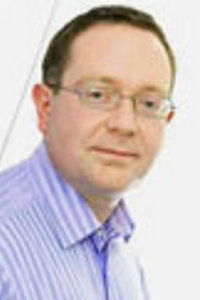 "How many churches can there be in St. Andrews?" I thought to myself as I ran about trying to find the roman catholic one hosting the wedding ceremony of some pals on Saturday.
It turns out that there are more than twelve, as I sweatily discovered in a black suit and the blazing sunlight. While on my erratic church tour, a serene vision in pink strolled past with her beau, and called my name, signalling that I had at last found the right place and people.
Weddings make me slightly uncomfortable – mainly the church and marriage parts, but I really like the idea of getting really hammered at someone else's expense to celebrate something. The bride has a Scottish family, which blessed the occasion with bagpipers and haggis. One of the groom's ushers referred to the bride's family as 'sweaties'. Some of them did look like they liked the odd pie, and were shoe-horned into full scottish regalia, but I figured teasing them about their perspiration potential was a bit gratuitous.
The wedding ceremony passed without a hitch and with only one slap, and then we were whisked miles away to a fancy hotel (Sabrina The Teenage Witch got married there a few weeks ago – that's fancy) and also miles away from my campsite. I soon forgot about my remoteness under the weight of champagne and toasting whisky. Not having a partner with me, I got to dine next to the most attractive unmarried woman present. On her other side was her jealous boyfriend who doesn't like the most attractive unmarried woman talking to anyone else at weddings.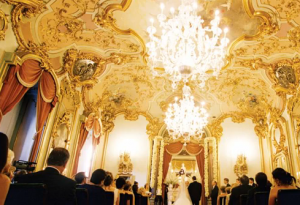 Shandies came and went. People who I hadn't seen in eight years got to ask me what my plans for my life are given that I generally answered their first and most obvious question with, "Not much these days." I got to speak in French about something I didn't understand at all but I think translates to "Royal Suckage" in English. I don't know what the English translation means either.
The couples eventually petered out towards 3am, which left the rest to put the world to rights. Everyone else was staying at the delightful hotel, apart from Patrick who had nowhere to stay. He had a taxi to the airport coming at 6:30am, and his plan was to stay awake through to dawn. Patrick would make an excellent partner in crime for going and lighting fires on the beach, I thought, but even he slunk away on the promise of a young lady's room for a few hours, as I searched the very posh hotel for kindling.
Luckily, there were some US navy aircrew personnel at the hotel bar, who engaged in lengthy conversations about "Jackass The Movie" special extra footage. (Pocket Ass Return and "mid-shaft gash" proved to be our common ground) They were good until about 5:30am when the bar closed, then it was up to me to find either a comfortable beach, a stolen room, or some kind of giant catapult to get me home. Luckily, the hotel was so posh that the concierge was happy to get a member of staff to drive me home. On reflection, it might have been a lot easier on his part to provide this service, rather than trying to evict me, or stop me passing out in a corridor. Oh, and 'sweaties' is an abbreviated form of 'sweaty socks', which rhymes with 'jocks'.